WELCOME
For 165 years, Independently Owned Funeral Directors H L Hawes & Son Ltd have provided a dignified and sympathetic personal service to the Community.
A funeral is one of life's most personal events and we understand how important it is for each family to discuss, plan and agree upon the funeral service.
Our involvement and support begins the moment the bereaved family contacts us, and continues beyond the day of the funeral.
We Are Here to Help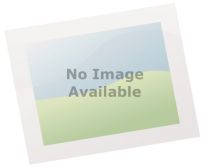 H L Hawes & Son Ltd have a funeral office in Barkingside, Chingford and Waltham Abbey. We also own Peter Musgrave Funeral Directors, Leytonstone.
Please click on the link for full contact details: Contact Us
High Standard of Service
Our bespoke services include: Green Funerals, 'Fair Trade' accredited environmentally-friendly product ranges, Monumental Masonry, Pre-paid Funeral Plans, and a monthly Bereavement Group; as well as a full range of other services.
We pride ourselves on our high standard of deceased care and genuine understanding of our clients' individual and cultural needs.
Always ensuring that we listen to their particular needs and circumstances, we treat every funeral individually and aim to provide family and friends with a meaningful and memorable day.
Professional Membership
H L Hawes & Son Ltd is a member of The National Society of Allied and Independent Funeral Directors (SAIF).
Our Mission Statement
To provide a professional funeral service that meets the individual needs of our clients.
To provide a respectful bespoke service at a reasonable cost.

H L Hawes & Son Ltd - Registered Number: 00357568 England & Wales / VAT Number: 597166981