Golden Charter Trust
A sound financial decision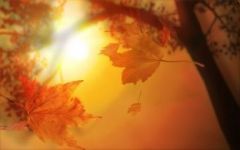 When you take out a Golden Charter Funeral Plan, you have the reassurance that your money is protected.
You select how you wish to pay for your plan and, depending on your choice; your money is paid into the Golden Charter Trust or to one of the UK's leading life assurance companies.
The Golden Charter Trust is a separate entity, run by an independent Board of Trustees, whose sole purpose is to manage the Trust's funds.
Your money grows and when the time comes, your selected funeral director receives the payment, including any growth, and uses this money to provide the agreed services to your family.
No matter how much costs have risen in the intervening period, your loved ones will not be asked for a penny more for the guaranteed services included within your plan.
You are also protected by the Funeral Planning Authority (FPA), of which Golden Charter is a member. The FPA exists to protect plan holders' interests and ensure that their money is safeguarded.
For further information on the Golden Charter Trust please visit the Golden Charter Trust website.