About Memorials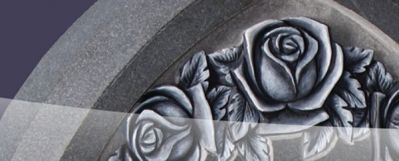 For centuries, the timeless beauty of certain types of stone has made them the esteemed choice for commemorating and marking the last resting place of those departed from this life.
Through the passing years, memorial patterns have changed although you will always find many traditional features retained in modern designs.
We have tried to present a range from well-proportioned, simple designs to the distinctive and original. We hope it will help you choose the memorial to perpetuate your cherished memories.
As stone is a natural product, colouring can vary. Stone colouring is reproduced as accurately as technical processes will allow.
Our choice for permanent memorialisation provides you and your family a lasting focal point for healing and strength. Whether you decide on a memorial at home, a special area at the cemetery, or a ceremonial or complete scattering, or a combination of these, it's an on-going expression of love in the celebration of a beautiful life.
H L Hawes & Son Funeral Directors have a vast choice of memorial designs available, however, should you have a design of your own in mind that is not shown in our comprehensive brochure, our experienced craftsmen can help create a unique tribute so that you can remember a loved one in your own special way.
We will assist you through the process of choosing and designing the memorial, supplying you with a no-obligation estimate.
Should you choose to purchase your memorial with us, we will then furnish you with a quote and proof before proceeding with the work.
All memorials are fully guaranteed for one year from the date of installation and guarantee quality workmanship of the Memorial. For your complete peace of mind, all memorials are manufactured to British Standards.
We are also pleased to offer a further inscription, cleaning, renovation and/or additional work service.
For more information please contact us.