Our History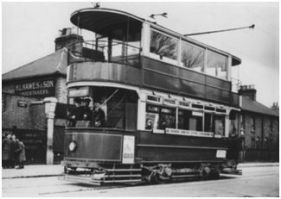 The first recorded funeral conducted by H L Hawes & Son was in 1847.
At that time Henry Lawrence Hawes was a coal merchant in the East End, and as so often happened to men owning premises and transport at that time, he was called upon to arrange and conduct funerals when necessary.
Life in those days was tough, and as 55% of babies born died before their third birthday, it is of little surprise that the first recorded funeral was that of a child.
The first known address for this business was in the Mile End new town.
It is known that Henry Hawes had three sons and that two of them eventually set up their own funeral businesses in other parts of the East End.
Records show that when the split came in the 1880's, Henry moved to Ilford with his son, also called Henry, and so became established H L Hawes & Son, as it is still known today.
169 years on
The company's main office is at 106 Tanners Lane, Barkingside IG6 1QE with a branchs in Chingford and Leytonstone
For more information about our funeral offices, service and products, please contact us.
As a Member of The National Society of Allied and Independent Funeral Directors (SAIF), we agree to comply with the
SAIF Code of Practice.
We co-operate at all times with Trading Standards Offices, Citizens Advice Bureau, consumer support groups, and any other organisation representing clients in the resolution of complaints or disputes, including The Funeral Arbitration Scheme.