Burial at Sea
We understand that your loved one was unique and individual.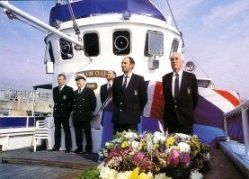 In order to pay tribute to the person you have lost, we are pleased to offer the following service and will be happy to discuss your ideas.
Contrary to popular belief, burial at sea is still available and the perfect tribute for all seafarers or those wanting something a bit more unusual.
It is our mission to provide you with the funeral you envision, so please do not hesitate to ask if you have any other requests.
For more information about Burial at Sea please click on the link below:
Contact us
Please
Contact us
and we will be happy to discuss your individual requirements.