Cornea Eye Donation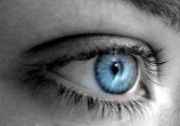 There are millions of people who are blind because of problems affecting the cornea.
Good vision can be regained by corneal transplantation (so called eye transplant).
Unfortunately, the rate of eye donations is far less than the need. Therefore, there is an appeal to everyone to pledge to donate their eyes.
One of the noblest deeds one can do.
Can a living person donate their eyes?
Eye donations are NOT taken from a living person, but are removed only from the dead. However, anybody can pledge to donate their eyes and their wish can be fulfilled by their kin after their demise.
What part of the eye is transplanted?
Although the entire eye is removed from the body, it is only the cornea that can be transplanted. Usually artificial or plastic eyes are put in the socket of the deceased and eyelids stitched together to restore normal appearance of the face.
How to pledge?
All you have to do is contact the Moorfields Eye Hospital, NHS Foundation Trust on 020 7253 1199.
Information about the work performed and carried out at the Moorfields Eye Hospital can be found on their website:
Will the relatives get to know the recipient of the eyes?
No. The identity of both the recipient and the donor is kept a secret.
Are there any payments involved?
No. There is no payment or money involved for donor or for the recipient for the corneal transplantation, i.e., there is no payment for the eye or cornea.
However, the recipient may have to pay for the operation charges.